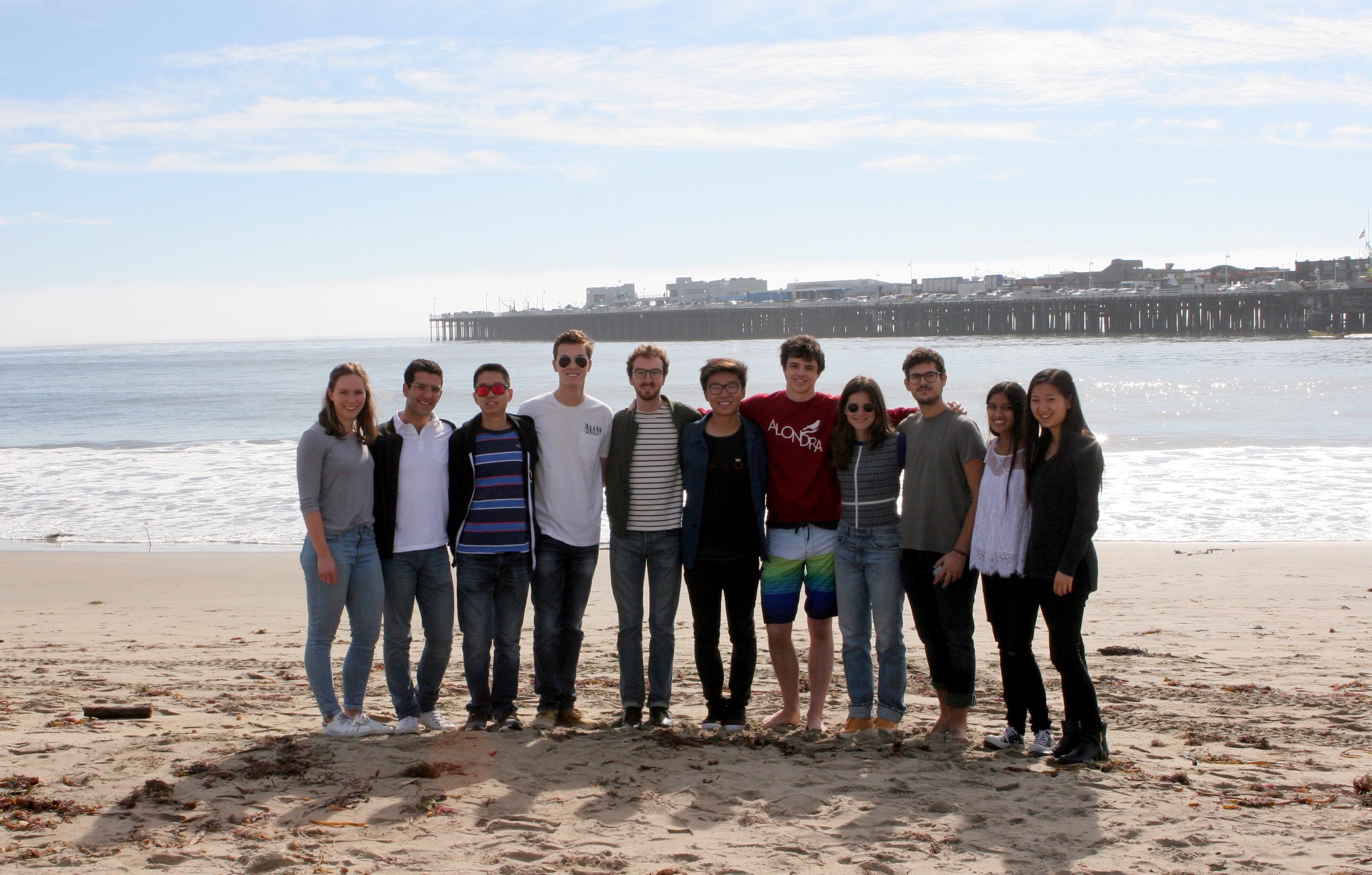 Mission
The Stanford Review is a political magazine that promotes independent thought at Stanford. We aim to promote debate about campus and national issues that are otherwise not represented by traditional publications.
Staff
Anna Mitchell, Editor-in-Chief, is a junior studying computer science. She likes political philosophy and economic history and is especially interested in financial technology, international security, and tech policy. In her free time she likes to hunt for leather and wool at thrift shops, lift weights and swing kettlebells, peek at the end of mystery novels, and play Baroque music.
Amy Shen, Executive Editor, is a senior studying computer science. In her free time she likes to interrogate Richard with thoughtful questions.
Berber Jin, Cycle Editor, is a sophomore majoring in History and Economics. His academic interests include economic anthropology, historiographies of African and Asian colonization and decolonization, and 21st century visual dissent. He enjoys playing the piano, following Maria Sharapova, going to music festivals, and hiking in his free time.
Sam Wolfe, Cycle Editor, is a sophomore interested in literature, political philosophy, and various sports that Americans don't play. He is Australian and before moving to Stanford had lived in Sydney his whole life.
Antigone Xenopoulos, Cycle Editor, was born and raised in New York City as a Greek-American. She has long maintained and practiced her interests in politics, as a Public Forum and Model Congress debater in high school, and now as a Stanford Review writer and Hoover National Security Affair Fellows Mentee. She plans to major in Economics and minor in Computer Science and hopes to pursue a career bridging the intersection between policy and technology.
Richard Chen, Technology Director, is a junior studying computer science. He is interested in Internet policy such as privacy and civil liberties, cybersecurity, intermediary liability, and net neutrality. In his free time he enjoys reading non-fiction, finding secret places on campus, and philosophizing about life.
John Rice-Cameron, Business Manager, is a sophomore majoring in Economics. His interests include national security, counterterrorism, conservatism, and finance. He is also the Financial Officer for Stanford College Republicans. In his free time, he enjoys reading about political philosophy, and outdoor activities such as fishing and birding.
Get Involved!
We meet every Monday from 7-8pm in Old Union 215 to discuss article ideas. All writers are welcome to join.