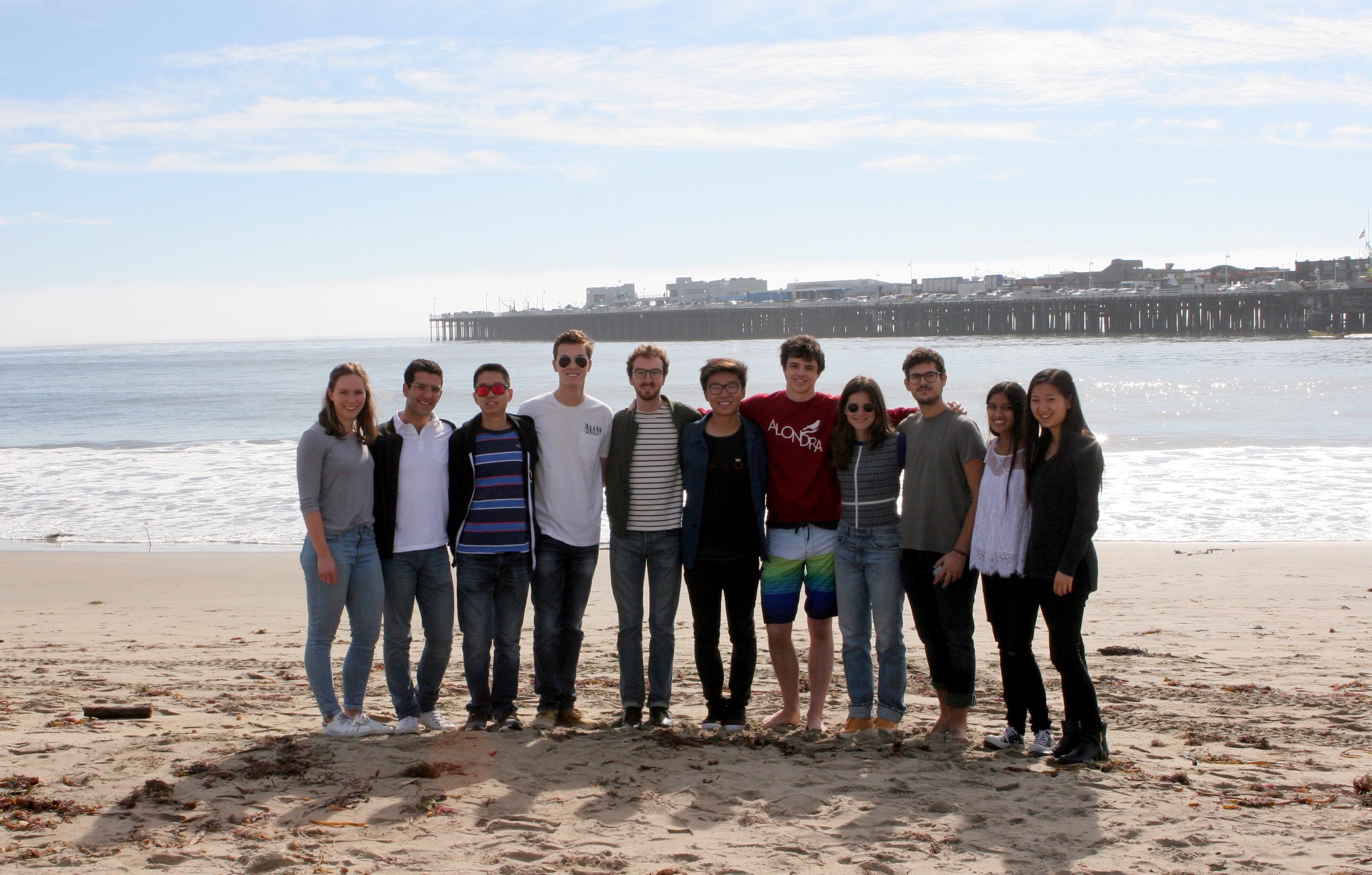 Mission
The Stanford Review is a political magazine that promotes independent thought at Stanford. We aim to promote debate about campus and national issues that are otherwise not represented by traditional publications.
Staff
Sam Wolfe, Editor-in-Chief, is a sophomore interested in literature, political philosophy, and various sports that Americans don't play. He is Australian and before moving to Stanford had lived in Sydney his whole life.
Antigone Xenopoulos, Executive Editor, was born and raised in New York City as a Greek-American. She has long maintained and practiced her interests in politics, as a Public Forum and Model Congress debater in high school, and now as a Stanford Review writer and Hoover National Security Affair Fellows Mentee. She plans to major in Economics and minor in Computer Science and hopes to pursue a career bridging the intersection between policy and technology.
Berber Jin, Cycle Editor, is a sophomore majoring in History and Economics. His academic interests include economic anthropology, historiographies of African and Asian colonization and decolonization, and 21st century visual dissent. He enjoys playing the piano, following Maria Sharapova, going to music festivals, and hiking in his free time.
Nick Burns, Cycle Editor, is a senior in history. He wishes he could live in Periclean Athens, but contents himself instead by studying political philosophy and spending inordinate amounts of time in CoHo with friends. Nick is from Ventura, California, but grew up on the East Coast, whence, he is often told, he seems to have inherited his fashion sense. He enjoys listening to rock music and also writes a column in the Daily music section.
Eddie Mattout, Cycle Editor, is a freshman studying history and computer science. He lived in Caracas and Mexico City when he was young but spent most of his life in New York City. Before coming to Stanford Eddie volunteered in the Israel Defense Forces where he served in the Military Cooperation Unit. During his free time he enjoys playing the drums, reading and working with children.
John Rice-Cameron, Deputy Cycle Editor, is a sophomore majoring in Economics. His interests include national security, counterterrorism, conservatism, and finance. He is also the Financial Officer for Stanford College Republicans. In his free time, he enjoys reading about political philosophy, and outdoor activities such as fishing and birding.
Ben Simon, Deputy Cycle Editor, is a freshman from Boston hoping to double major in Economics and Philosophy/Religious Studies. Ben is also a member of the Stanford Mendicants, Stanford's club tennis team, and the Stanford Jewish Students Association.
Andrew Friedman, Deputy Cycle Editor, is a sophomore studying economics and history. His academic interests include financial regulation, antitrust law, and land use and zoning law. Don't worry, he takes a free-market outlook. On weekends, you'll find him honing his short game on Stanford Golf Course, listening to Led Zeppelin IV, or reading a Hoover Institution publication to supplement the politically correct brainwashing he too often receives in school.
Andrew Ziperski, Business Manager, is a sophomore economics major from Raleigh, North Carolina. His interests include financial economics, sports management, and tech startups. In addition to his duties at the Review, he writes a sports column for The Stanford Daily, does research through SIEPR, and is a campus tour guide.
Get Involved!
We meet every Monday from 7-8pm in Old Union 215 to discuss article ideas. Everybody is welcome to join.