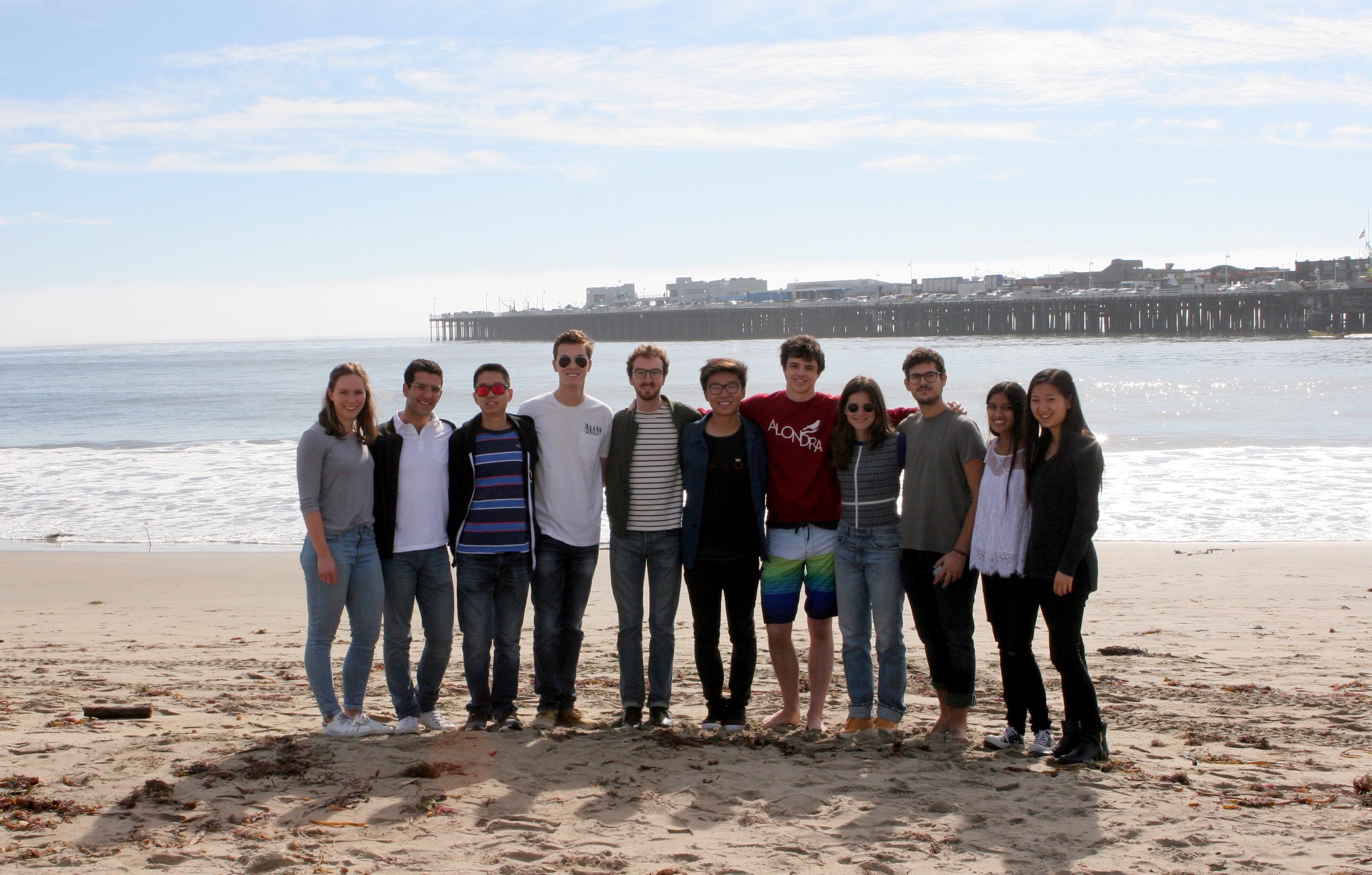 Mission
The Stanford Review is a political magazine that promotes independent thought at Stanford. We aim to promote debate about campus and national issues that are otherwise not represented by traditional publications.
Staff
Andrew Friedman, Editor-in-Chief, is a junior studying economics and American history. His academic interests include the fiscal theory of the price level, financial regulation, healthcare policy, and the relationship between asset markets and business cycles. Don't worry, he takes a free-market outlook. On weekends, you'll find him honing his short game, listening to Led Zeppelin IV, or reading a Hoover Institution publication to supplement the politically correct brainwashing he too often receives in school.
Annika Nordquist, Cycle Editor, is a sophomore majoring in Classics and Linguistics, who grew up in Washington, D.C. Her academic interests include ancient history, religion, and learning languages that no one actually speaks. She is excited to continue the interest in contemporary politics and (preferably heated) political discourse that she developed as founder of her high school Public Forum debate team. She also competes on Stanford's varsity fencing team and is involved with both the Christian and Jewish communities at Stanford.
Ben Simon, Cycle Editor, is a sophomore planning to double major in Philosophy/Religious Studies and Computer Science. A religious Jew, Ben studied at a yeshiva (seminary) in Israel for a year before Stanford and is active in Stanford's Jewish community. He is also a member of the Stanford Mendicants and the Stanford Club Tennis team.
Aakanksha Saxena, Deputy Cycle Editor, is a sophomore majoring in Computer Science with a concentration in Artificial Intelligence and is also studying Management Science and Engineering. Her academic interests include policy in the context of technology, deep learning, and finance. Aakanksha is also Director of Business Association of Stanford Entrepreneurial Students, Chair of Stanford Women In Politics, and an analyst in Stanford Venture Capital Club. She hopes to pursue a career in venture capital while also leveraging her expertise in AI to play a role in future policy decisions regarding technology and globalization.
Quinn Barry, Deputy Cycle Editor, is a sophomore studying either economics or Symbolic Systems. Outside of writing, Quinn is a Hoover National Security and Affairs Mentee, the Executive Director of the Stanford College Republicans, and an analyst at the Blyth Fund. He hopes to pursue a career in finance after graduation
Andrew Ziperski, Business Manager, is a junior economics major from Raleigh, North Carolina. His interests include financial economics, sports management, and tech startups. In addition to his duties at the Review, he writes a sports column for The Stanford Daily, does research through SIEPR, and is a campus tour guide.
Get Involved!
We meet every Monday from 7-8pm in Old Union 215 to discuss article ideas. Everybody is welcome to join.