Stanford's Science, Technology, and Society (STS) program has significantly overhauled its curriculum over the past years.  The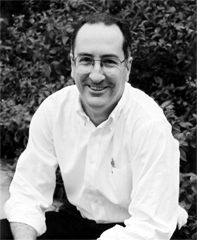 appointment of Associate Professor Fred Turner as Director of STS was announced two years ago- "in part," he says, "So I could begin having discussions about what the new curriculum might look like." The formal process began a year later, when the STS program selected Professor Allison Carruth (now at UCLA) as associate director. Turner, Carruth, and the STS advisory board then interviewed faculty, student focus groups, and colleagues at peer institutions to help them decide what changes to make to the curriculum.
"We wanted to have a program that was easier to use, more straight forward, and more clearly leveled," said Turner.
The previous requirements presented students with a complicated array of options: in addition to a set of required core classes, BA students would pick from one of 7 concentrations (or invent their own), each of which was associated with a set of "Foundational" and "Advanced" courses from different departments. Students needed to take both, and to have a "center of gravity" in one department.
Meanwhile, BS students had the same core requirements, but would choose between either a Focused Depth or a Clustered Depth in one or more of 17 fields, with additional requirements regarding sequences of classes and class level.
Under the new requirements, both BA and BS students select one of 5 concentrations, and then take a mixture of classes related to that concentration.
The concentrations STS currently offers are:
Information Technology, Media, and Society
Innovation, Technology, and Organizations
Environment and Sustainability
Life Sciences and Biotechnology
Policy, Security, and Technology
"I think that what defines our program is precisely the ability to identify the core questions that drive you, as a student and scholar, and to put together a set of courses that really match those interests. Our goal was to build tracks through that would let students do that, in a kind of responsible way, within our menu of courses," says Turner.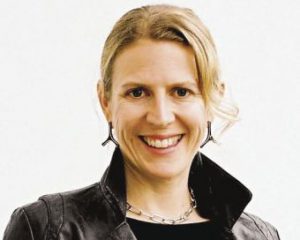 In designing these tracks, Turner, Carruth, and the STS advisory board attempted to roughly align them with current student interests, while ensuring that each concentration addressed the core questions of STS. Not all concentrations proved to be equally popular: no more than a "handful" of students study security issues, while more students are interested in Innovation, Technology, and Organizations.
However, Turner noted that maintaining options for students was a key goal of the curriculum review: "One could imagine doing a single track… I don't think we considered that for more than 3 seconds."
STS Peer Advisor Emily Mann believes that the new curriculum will also help to strengthen the STS community, as students currently take such diverse classes that they have fewer interactions with other students in the STS program.
"[Because the new curriculum's] core [has] fewer, more concentrated options, …it helps to build a stronger community within the major, so that you tend to have more classes with the same people" Mann said.
"I don't see it as requirements changing so much as it is us trying to reorient the program in a new direction, and then needing to restructure a little bit to make that happen…We wanted to stay true to the program's roots in the combination of humanistic and social inquiry, and science and technology inquiry," says Professor Turner.
Throughout the restructuring process Science Technology and Society continued to increase in popularity. The major currently ranks as the fifth most popular degree program among undergraduates.