Why the next billion-dollar company from Stanford could be marijuana related.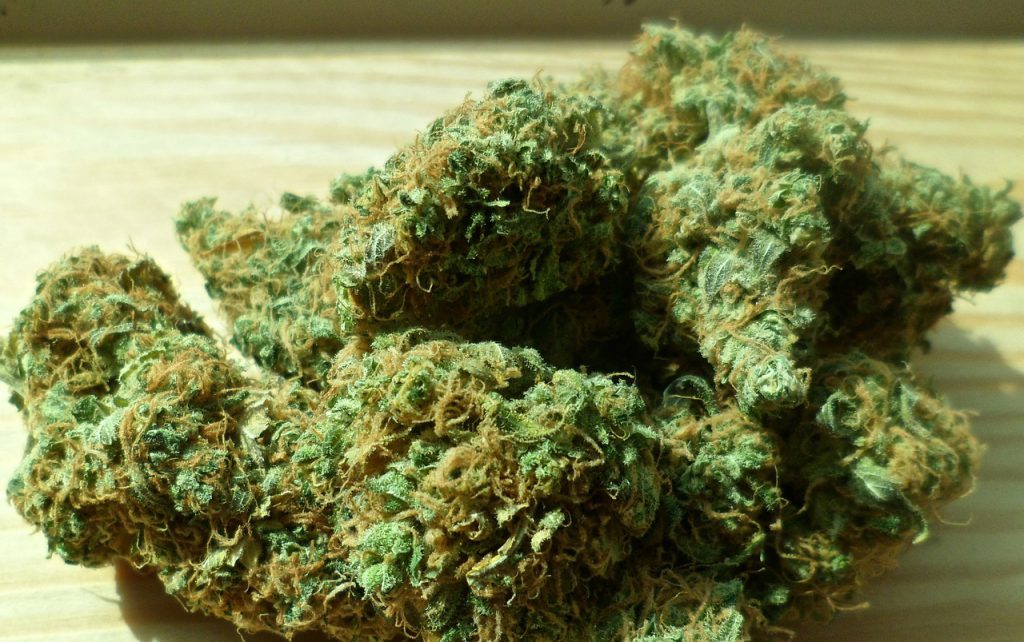 According to Internet lore, shortly after the Internet was first invented in the early 70's,  a few students from Stanford's Artificial Intelligence Lab went online to interact with their counterparts at MIT. What eventually transpired from this online meeting turned out to be a  historic event: the first ever sale over the Internet. The product? Weed. Forty years later, Stanford will once again be at the forefront of the intersection of technology and marijuana.
In the past three years, the public's attitude towards the legalization of marijuana has shifted. Four states —Alaska, Washington, Colorado, and Oregon— lifted their  prohibitions on marijuana and twenty-three states decided to allow the use of marijuana for medical purposes. Other states such as Nevada and Arizona are expected to vote on the issue next year and it is likely these initiatives will pass due to widespread support for legalization.  These dramatic changes will give entrepreneurs, particularly those at Stanford, an unprecedented opportunity due to new market potential.
As this $35 billion domestic market emerges, the industry must adopt the latest technologies as it becomes more efficient. Ancillary companies in security, insurance, and e-commerce will need to be created in order to support the marijuana supply chain. Fortunately, Stanford holds a grip on the human capital needed to accomplish this task: investors, entrepreneurs, designers, data scientists, and software developers. Additionally, these individuals can further expand the market with new innovations – examples include creating alternate and safer ways for ingesting marijuana beyond smoking. Vaporization, edibles, capsules, and concentrates made from oil extracted from raw cannabis present unexplored avenues for entrepreneurs and scientists.
Stanford students have a unique opportunity to play "disruptor" in this once taboo space: Stanford provides students with easier access to capital —and recently a lot of investors have taken an interest in this space as well. Founders Fund*, for example, made headlines in January when partner Geoff Lewis led an effort to invest in Privateer, a marijuana holding company valued at more than $400 million. Excluding the $75 million that Founders Fund reportedly invested into Privateer, CrunchBase reported 29 other venture investments in cannabis startups for a total of approximately $90 million in capital committed. Even Snoop Dogg is jumping into this frenzy by raising his own $25 million dollar fund to invest in the marijuana industry.
As Uber has shown, building a war chest of cash is critical to taking over a market that is nascent and fragmented. Similarly, Stanford entrepreneurs need to quickly adopt the same strategy in order to win in this emerging marijuana industry. One problem is that other Bay Area startups have similar plans and are quickly vying to stake their claims. In only a few months, multiple local startups have leveraged technological trends to seize this market opportunity. For example, two "weed-on-demand" services, Meadow and Eaze, have sprouted up in San Francisco. These companies allow medical marijuana users to quickly order and receive marijuana at their door in less than an hour. Eaze has already raised $1.5M in seed funding, while Meadow won a TechCrunch award for the "Best Bootstrapped Startup" this month. There are also numerous fledging social startups such as Leafy, the Yelp for weed, and WeedMaps, a marijuana discovery/social network that is reportedly generating $30 million in yearly revenue. These new startups are not just limiting themselves to software either. Ploom, a company founded by two Stanford students, is planning to release a new type of vaporizer that will help users consume marijuana in a much safer way.
Despite this opportunity, there are still many risks to becoming a "potrepreneur". Recruiting top talent might be difficult as there is still a certain stigma towards marijuana. Raising money is also tough because some venture capital firms and angel investors have "vice clauses" which preclude them from making investments in alcohol, gambling or tobacco. In addition, the government can impose onerous regulations on the production and distribution of marijuana or inflate prices by levying taxes. The government also controls how marijuana can be marketed. For instance, Federal law prohibits companies like Google, Facebook, and Twitter from having marijuana keyword advertising. Banks and credit card companies are also prohibited from processing pot business transactions,  although this rule may soon change. In an effort to keep up with public sentiment, the US Attorney General has already announced that marijuana businesses operating legally in states like Colorado should have access to banks.
Even with these risks, it's rare to find a multi-billion dollar market with so few players. Recognizing that there is a massive opportunity for first movers in this space, investors are now jumping to make early investments in the marijuana industry. Stanford students are in a privileged position with unparalleled access to the university's resources to develop innovative ways to give growers, suppliers, and consumers the tools needed to increase yields, better control inventory, and consume marijuana in healthier and safer ways. There is no other industry that has such a strong market demand, remains relatively untapped, yet is poised for dramatic growth – so don't be surprised when the next billion dollar company coming from Stanford is in the marijuana industry.