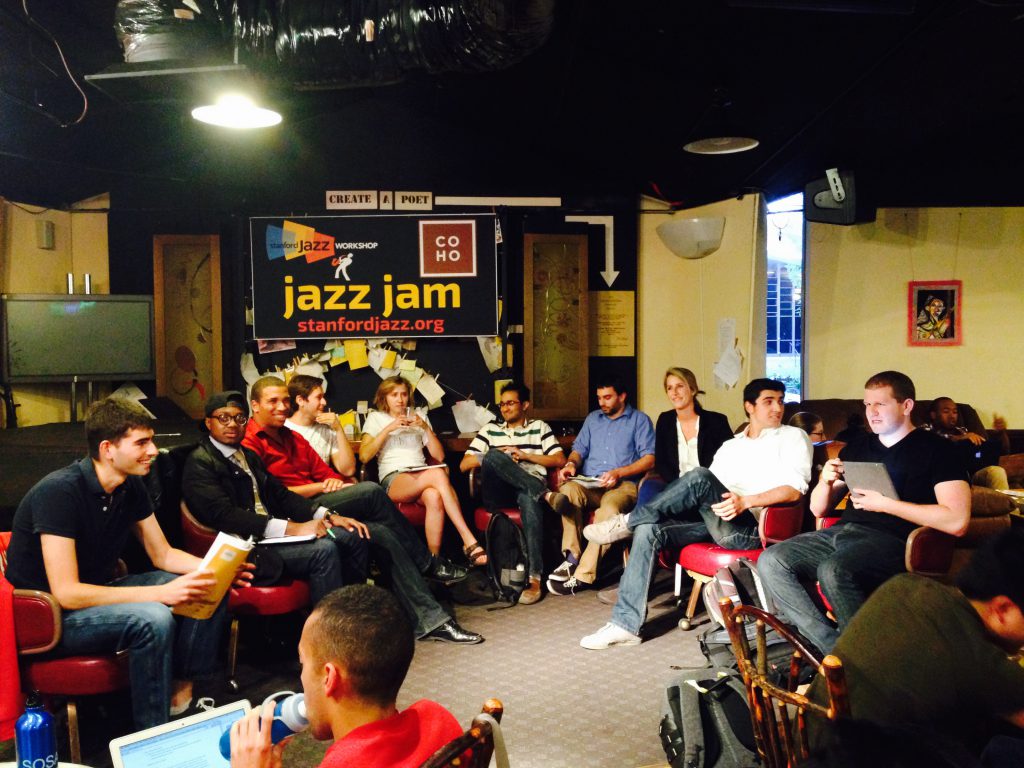 On Wednesday, April 8th, three executive slates sat in an open semicircle of chairs, participating in a structured debate hosted by both *The Stanford Daily *and The Stanford Review. As you prepare to vote this week, it is important to know what each slate said during the debate.
From the opening statements, the slates clearly expressed why they thought they were most qualified for the position. John-Lancaster Finley and Brandon Hill heavily emphasized their cumulative five years of ASSU experience. Nikos Liodakis and Dottie Jones pointed out their diversity of experience: Liodakis currently serves as both an RA and the current Financial Coordinator of the ASSU while Jones is both a Bridge Peer Counselor and active in Greek life on campus. Joe Troderman and Nitish Kulkarni, otherwise known as Divest ASSU, repeatedly stated that they would give up all Executive stipends in order to directly fund CAPS, earmarked so that the funding will directly go towards hiring a part-time counselor dealing specifically in Queer issues.
After the opening statements, the slates were all asked both general and individual questions by both The Stanford Daily and The Stanford Review, with topics ranging from mental health to sexual assault. Some interesting things that the candidate's revealed from this debate was a proposal by Finley/Hill to greater incorporate the Residence Dean program into the mental health infrastructure, a funding reform proposal by Liodakis/Jones to save long-established clubs from the uncertainty of annual grants by incorporating them into the President's fund, and an emphatic proposal from Troderman/Kulkarni to both ease the financial burden of international students and to create a new undergraduate representative student body, to gain perspectives from underrepresented groups in student government. All slates also endorsed the Provost's Task Force's proposal that called for expulsion as an expected punishment for sexual assault.
Concerning mental health, Finley/Hill definitely are both emotionally invested and provide a fresh perspective to the issue, and are probably the most qualified and able to make meaningful change in this arena. Concerning the implementation and continuation of financial reform, Liodakis/Jones provide a plan that promises security to many of Stanford's most beloved clubs. Troderman/Kulkarni are, by far, the most emotionally passionate, bringing a blazing energy to their speech that is unusual in student politics.
This year, the race is close, and there is no clear frontrunner. Every candidate provides something that the other candidates do not, but lacks something critical that other candidates have in spades. Before voting, The Review urges you to consider what exactly you think the ASSU should be responsible for, what it is currently capable of accomplishing, and what is most important to you individually. The ASSU is at a critical turning point right now, with funding reform about to be implemented and an incoming storm of debate concerning both mental health and sexual assault. Choose carefully.