After six years, Persis Drell is resigning from her role as Stanford's Provost. The circumstances of her "stepping down"—as the Stanford Report gently puts it—are unknown, but comes after a year mired in scandal for the university. As Provost, Drell was Stanford's chief academic and budgetary officer. Her resignation comes soon after the resignation of Stanford's Vice Provost and Dean of Research Kam Moler. The report, published yesterday, states that Drell plans to step into an active teaching position in the fall, thus maintaining her affiliation with the University. To be clear, she is not retiring: she is resigning.
Drell is a complicated figure, with a lifelong affiliation with Stanford: her father was physicist and Hoover Fellow Sidney Drell. Though she has been long entrenched in scandal, one may say that Persis Drell has been a sometimes champion for Stanford's right wing. Below we will take a list of her greatest hits, low moments, controversies and times she's been a friend to Stanford conservatives as Stanford's Provost.
Persis4Pence: After a long struggle to secure the funding and bureaucratic approval for the event, Stanford College Republicans (SCR) brought former Vice President Mike Pence to campus in February 2022. Though many students protested the event, Persis Drell stood with Mike Pence, mask in tow, in solidarity with the former Vice President. In this moment, Drell signaled her commitment to freedom of speech and the invitation of typically unwelcome perspectives onto campus. But, we at the Review have to dock both her and Pence a few points for masking up in 2022.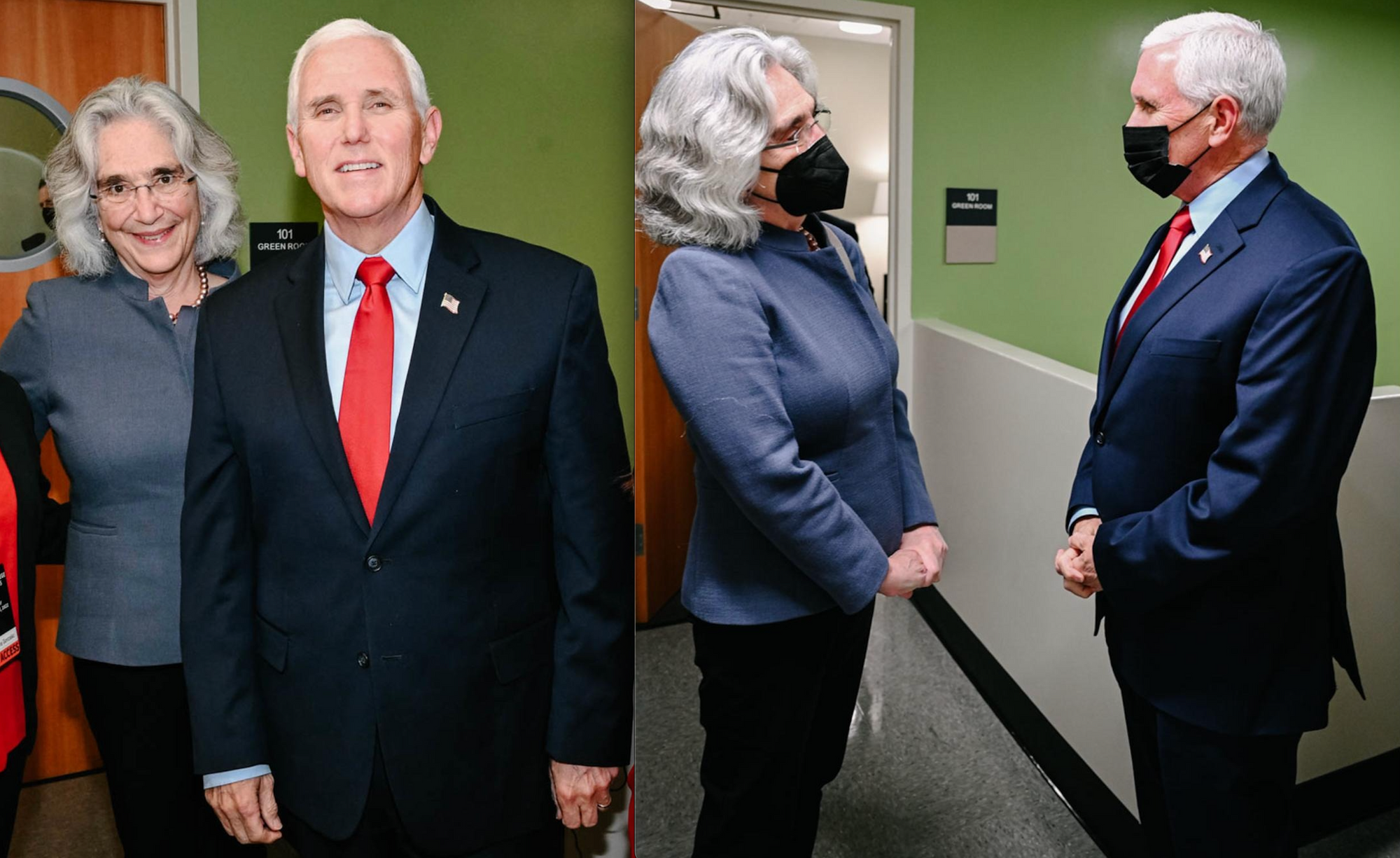 Drell in Drag: What better way to make Stanford fun than have an already-female Provost dress up as a drag queen? Persis Drell, alongside other "FIERCE" leaders of the university, gave the "performance of a lifetime" at 2022's Dragfest. If you missed out on seeing Drell dance and lip sync in makeup and a pink wig at Dragfest last year, don't worry—you still have a chance to see her at this year's iteration on May 19. But, don't expect former-Veep Mike Pence to be there: he'll be involved in a different form of dragging in the 2024 GOP primary.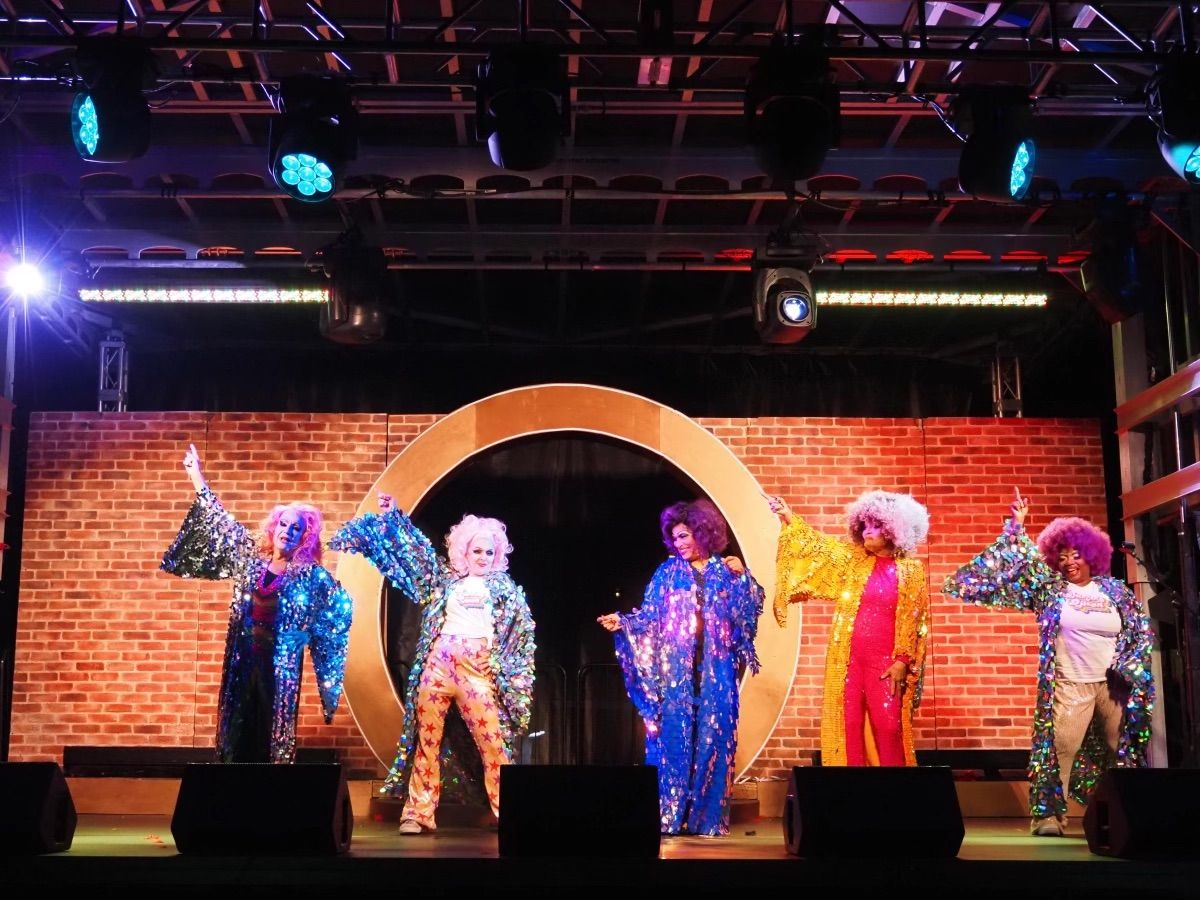 Drell Champions Tolerance: Though this event may seem far in the past for many students at Stanford today, Ben Shapiro spoke at Stanford in November 2019 despite widespread backlash. One Stanford Daily article declared that Stanford's admin "continues to confound the values of open discourse and the perpetuation of unchallenged violent speech." Though Stanford students today are largely too lazy to protest a controversial speaker, they weren't in 2019! An SCR banner advertising the event was replaced with one labeling Drell as a racist. Persis Drell was not afraid to promote free speech on campus even though she was widely denigrated as a result. Brave administrator!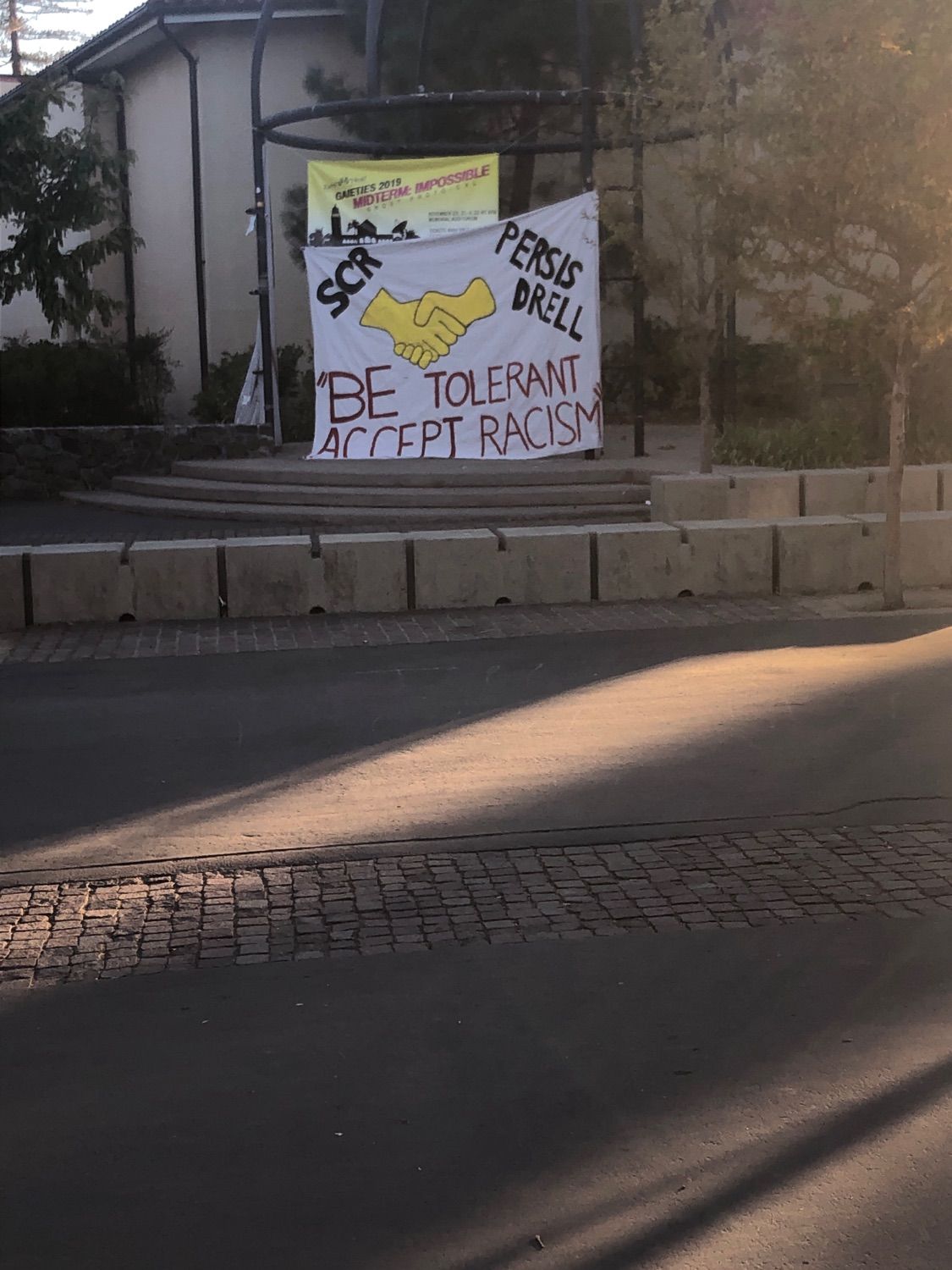 Drell's Corruption: Though Persis Drell at times has been an ally to campus conservatives, she has not been a friend to campus journalists. Edwin Dorsey, a journalist who has covered Stanford in his reporting (his articles about Stanford are tellingly posted on a website called They Must Resign) called for her resignation. After he exposed donor-affiliated Care.com, he was hit with a slew of administrative sanctions.
"Other peculiarities, errors, and problems followed in my housing process and I ultimately filed a formal grievance about the situation. On November 2, 2019, I appealed the grievance to Provost Drell — that changed everything.
Following my appeal to Provost Drell, I lost access to provisional housing I had been offered. When I asked Klarese Donnelly, the Residence Dean for my dorm, about the situation she said someone from the Provost's office had called and there was nothing she could do.
After losing my provisional housing I began living off-campus, first with a family friend and then in a motel for three weeks. Provost Drell's office suggested I could regain my provisional housing by 'withdrawing' my grievance. I refused."
Edwin alleges that this is just one such incident of Drell's corruption; others include forgery of documents to administrators from Stanford's accreditation agency, WSCUC.
Drell Hates the Humanities: For those of us who come to Stanford to study the humanities, we are often disappointed in Stanford's lacking programs. It would seem that Persis Drell agrees. In a statement defending her decision to dock Stanford University Press of $1.7 million in funding, she declared that the Press was "second-rate." We couldn't agree more!
Drell Defends Hoover: After many faculty members expressed outrage at the Hoover Institution's—a supposedly right-leaning think tank—connection to Stanford and place on Stanford's campus, Drell came to Hoover's defense. The relationship between Hoover and Stanford proper has long been tenuous, with Stanford's cadre of leftist professors upset about having a nominally conservative presence on campus. Persis Drell, again in support of academic freedom and the expression of conservative viewpoints, shut these professors down. In a 2020 address to the Faculty Senate, Drell said that "they [Hoover] are, in fact, us." Maybe the statement would be more grammatically correct if the University Press wasn't "second-rate."
Drell Institutes Athlete Background Checks: After Stanford was embroiled in the Varsity Blues scandal where rich (but not building-donation rich) parents bribed coaches to fake roster spots at elite colleges for their children, Persis Drell knew that something had to be done. Even though Stanford doesn't conduct background checks on mysterious young adults going in and out of dorms, they now conduct background checks on student-athletes representing the Cardinal. Hire Image, a background check company, announced:
"Executive leadership of the Athletics Department will be responsible for each of Stanford's 36 varsity men's and women's sports and will review and confirm the athletic credentials of all recruits who are proposed by a coach to receive an athletic recommendation. This will provide a second, higher-level verification of the athletic credentials of recruited student-athletes at Hire Image before that information is shared with the admission office, to be considered as one factor in a comprehensive review of each student's qualifications for Stanford admission."
We at the Review are glad that only certified athletes are able to enjoy the special privileges of the athlete dining hall, training facilities, and famed backpacks.
------------------------------------------------------------------------------------------------------------
Though these are only a few moments from Persis Drell's momentous tenure as Stanford's Provost, we are sure that there is more to come as the details of her resignation unfold. After all, Stanford's number two official is stepping down as the University President—Marc Tessier-Lavigne—is being investigated for scientific misconduct. A top post on Fizz yesterday, soon after Drell's resignation was announced, declares "Admin are hiding something" [sic] with upvotes from a substantial fraction of Stanford's student population.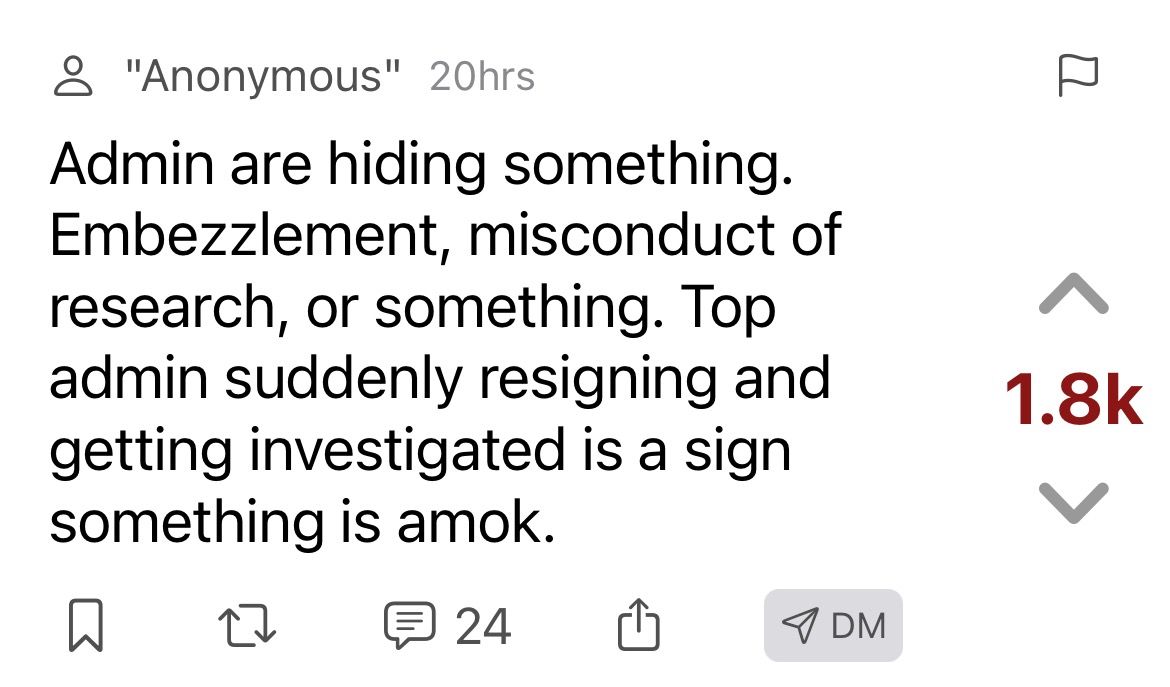 If you want to stay tuned as to what details come out, subscribe to the Stanford Review. And, if you have any relevant information as to Drell's resignation or other administrative turnover at Stanford, send it to eic@stanfordreview.org.