Stanford deserves better than attacks on our new President over his race and gender.
Since President Hennessy announced his retirement last year, the entire Stanford community held its breath as a committee explored candidates to recommend to the Board of Trustees. This afternoon, the long-awaited moment arrived. Stanford's Board of Trustees ratified the Presidential Search Committee's selection of Rockefeller University President and former Stanford faculty member Marc Tessier-Lavigne to run the university.
Seconds later, students began furiously denouncing the Board's decision because Tessier-Lavigne is a white male. But Tessier-Lavigne was clearly chosen despite his gender and race.
[![Marc Tessier-Lavigne](/c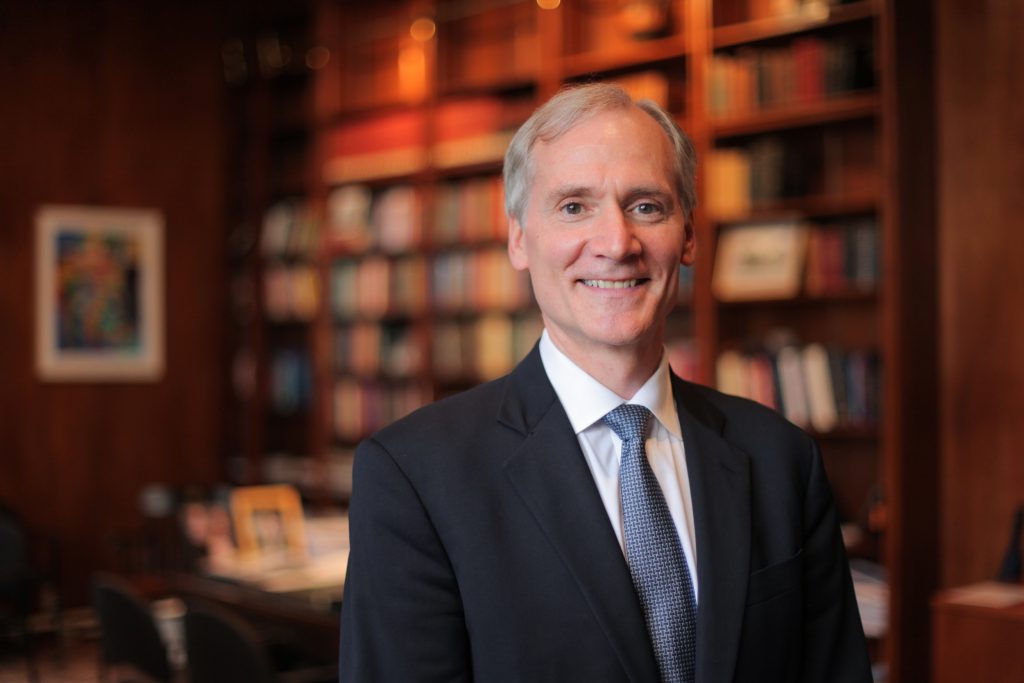 rg/content/images/20140806_000264_RUCPA_Tessier-Lavigne-portrait_3058.jpg)The Presidential Search Committee hardly fit the "the traditional white, straight, male mode" the Stanford Political Journalaccused Stanford of perpetuating in an op-ed. The selection panel exemplified a liberal definition of diversity, including students and faculty across a host of racial and gender demographics. Stanford clearly considered diversity as a major factor in the search process; the University was hardly oblivious to the potential backlash it would face should it select a candidate unacceptable to Stanford's progressive activists. Given the potential roadblocks a white male candidate faced in the selection process, the Search Committee must have determined that Tessier-Lavigne was both incredibly qualified and, more importantly, uniquely suited to advancing Stanford's educational mission — including leading a push for racial, gender, intellectual, and other forms of diversity in the years ahead.
The committee's composition aside, we should first ask what those searching for a new President should focus on. It is not at all clear – given the immense burdens of managing one of the world's most prominent research university, caring for a community of students, and maintaining Stanford's public image and institutional identity – that any particular kind of diversity is the most important factor to consider.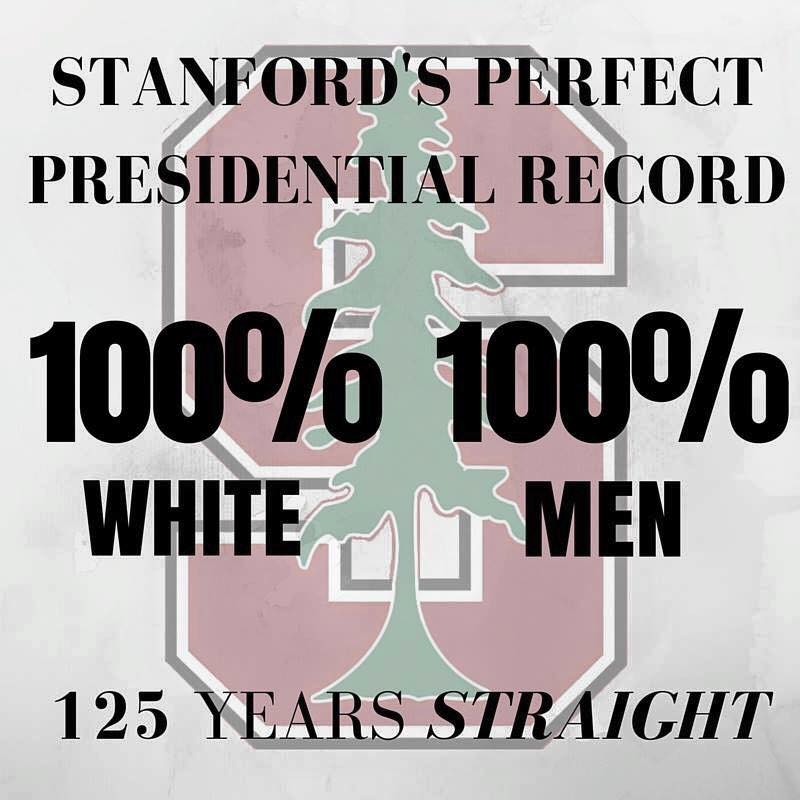 Even if diversity were the most important factor in the process, however, there are dozens of different types of diversity that need to be optimized for in a Presidential candidate, from academic breadth to managerial expertise across a range of tasks. It is not clear that racial diversity is so overwhelmingly important to Stanford's functions – beyond any other form of diversity – so as to outweigh the Search Committee's confidence that Tessier-Lavigne is the best person to lead Stanford. Besides teaching as a professor at Stanford from 2001 to 2005, he has served as President of the Rockefeller University, one of the premier biomedical graduate institutions in America, for the past five years. He has a wealth of different experiences under his belt, is an interdisciplinary thinker as evidenced by his science and humanities background, and has filled a plurality of educational roles.
The Political Journal and others who have spoken out against Tessier-Lavigne's appointment have yet to provide a single justification that the narrow definition of diversity they care about is more important than the other ways in which diversity manifests itself.
Second, even if advancing racial and gender diversity on campus should have been the top priority for the committee, it does not follow that the gender or race of Stanford's next President needed to match a specific criteria to promote this goal. In fact, the designation of Tessier-Lavigne as "non-diverse" is a misnomer. Stanford's President-Elect is a first generation college graduate, a fact critics of his selection conveniently fail to mention. The same people who encouraged "empathy" and socioeconomic empowerment for so long now question the appointment of a brilliant first generation teacher, scientist, and leader.
The only remotely plausible objection to the color of Tessier-Lavigne's skin or his gender is the claim that one can never understand the lived experiences or needs of another gender or race. Yet, given the circumstances, this contention falls flat. A proactive, leading member of Stanford's and, more broadly, America's academic community can liaise with students, faculty, and administrators, and employ hard statistics to work towards correcting shortcomings. Tessier-Lavigne intends to pursue townhalls, a diverse staff, a willingness to engage with diverse campus communities, and consultations with experts on how to best meet Stanford's racial, gender, and economic diversity goals.
Herein lies the paradox of the Political**Journal's declaration that,
"We believe the Search Committee intended to select the best possible candidate, and, of course, white men should not have automatically been precluded from the search. However, we remain disappointed that Stanford, a school that touts diversity in its admissions brochures, failed to take advantage of a crucial opportunity to bring underrepresented groups into its highest level of leadership."
If the Political Journal does not object to the automatic exclusion of white men from the search process, then it cannot critique Tessier-Lavigne's appointment on the basis that he is not a member of an underrepresented group without any specific insight into the Search Committee's proceedings.
Instead of clambering to vocalize their knee-jerk reactions to today's news, Stanford students should approach a six-month-long process that consulted hundreds of people from diverse backgrounds with the same deliberation that the Search Committee put into its own efforts. It is no small feat that Stanford managed to win over a sitting president of another highly prestigious academic institution. Those students who express outrage at Tessier-Lavigne becoming our President-Elect are largely the same people who have constantly urged others to practice empathy over the past months. Yet, today, they did not pause to consider the actual circumstances of the search process, what Stanford went through in selecting its next President, and the perspective of those involved in the decision, before they launched into a round of tirades.
For better or for worse (and pretty clearly for better), Tessier-Lavigne will lead Stanford for the foreseeable future. Stanford students should look for ways to leverage his spectacular and singular experiences, outlook, and skills, not attempt to tear down a man with such promise before he even joins Stanford in his new role.